On-Chain Data
Separate Signal from Noise with Our On-Chain Data
Blockchains are public, transparent ledgers, but deriving signals from billions of raw transactions can be difficult. The Tie's analytical expertise makes sense of this data--across coins and chains--so you can identify high-level trends and dive deep into individual tokens. Our extensive offering includes core on-chain metrics as well as novel, actionable, proprietary ones, plus indicators that mimic traditional market signals, making them valuable to both crypto natives and familiar to those with more traditional capital markets backgrounds.
Contact Us
Key Benefits
The Tie On-Chain Data
Actionable On-Chain Insights

The Tie's analytical expertise transforms raw blockchain transactions into proprietary comparative metrics and clear, meaningful insights.

Monitor Overlapping Ownership

The Tie's Other Coins Owned feature allows users to monitor overlapping ownership across assets, enabling better diversification and immediate response to potential contagion risks.

Cross-Chain Comparison & Visualization

The Tie Terminal enables users to compare on-chain activity across individual coins and chains.
A closer look at
On-Chain Data
Identify Opportunities and Better Monitor Risk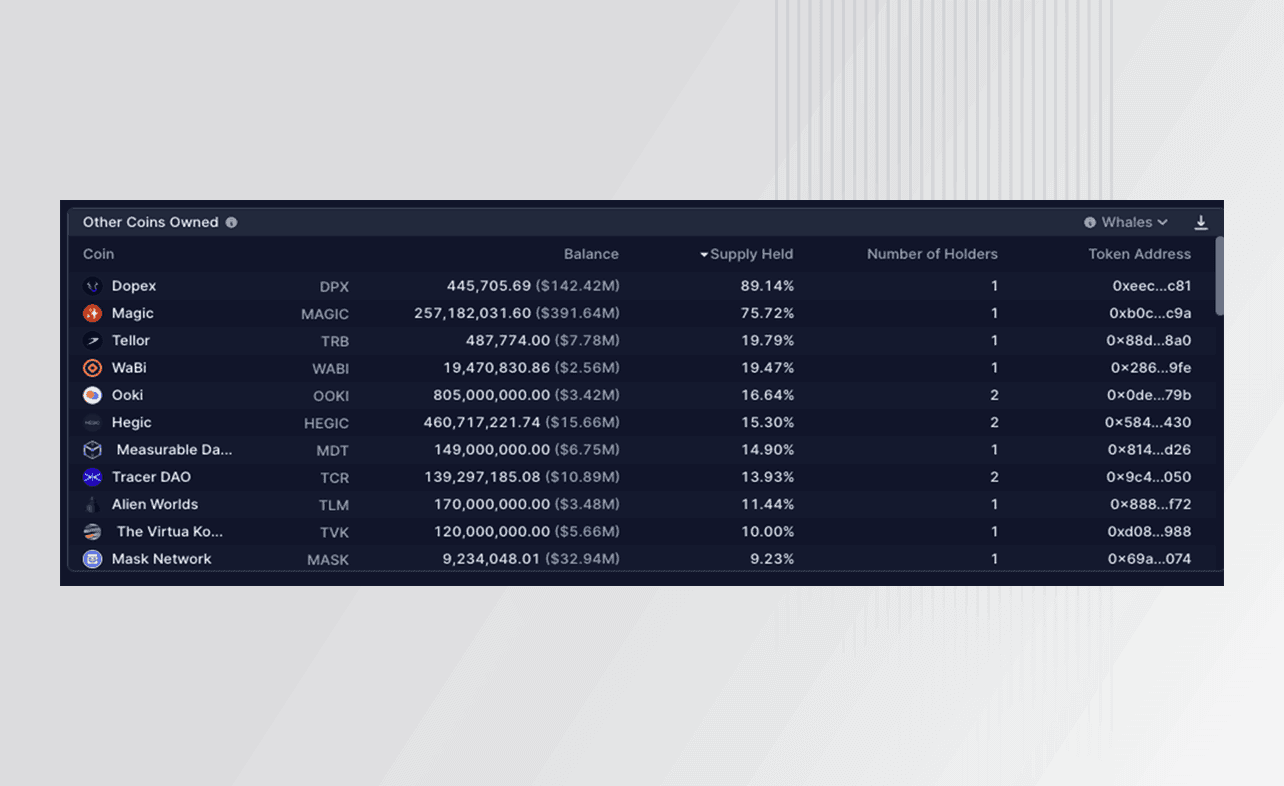 Comprehensive On-Chain Insights
Monitor real-time on-chain data, including bridge flows, asset accumulation, insider trading, DeFi lending rates, and more, to discover opportunities and manage risks.
Overlapping Ownership Analysis
Use the "Other Coins Owned" feature to understand overlapping ownership across assets, diversify holdings, and respond to potential contagion risks.
Wallet Tagging
Analyze market-moving activity with wallet tagging, including exchange net flows, institutional buying, and insider selling by protocol foundations and early holders.
Compare On-Chain Activity Across Chains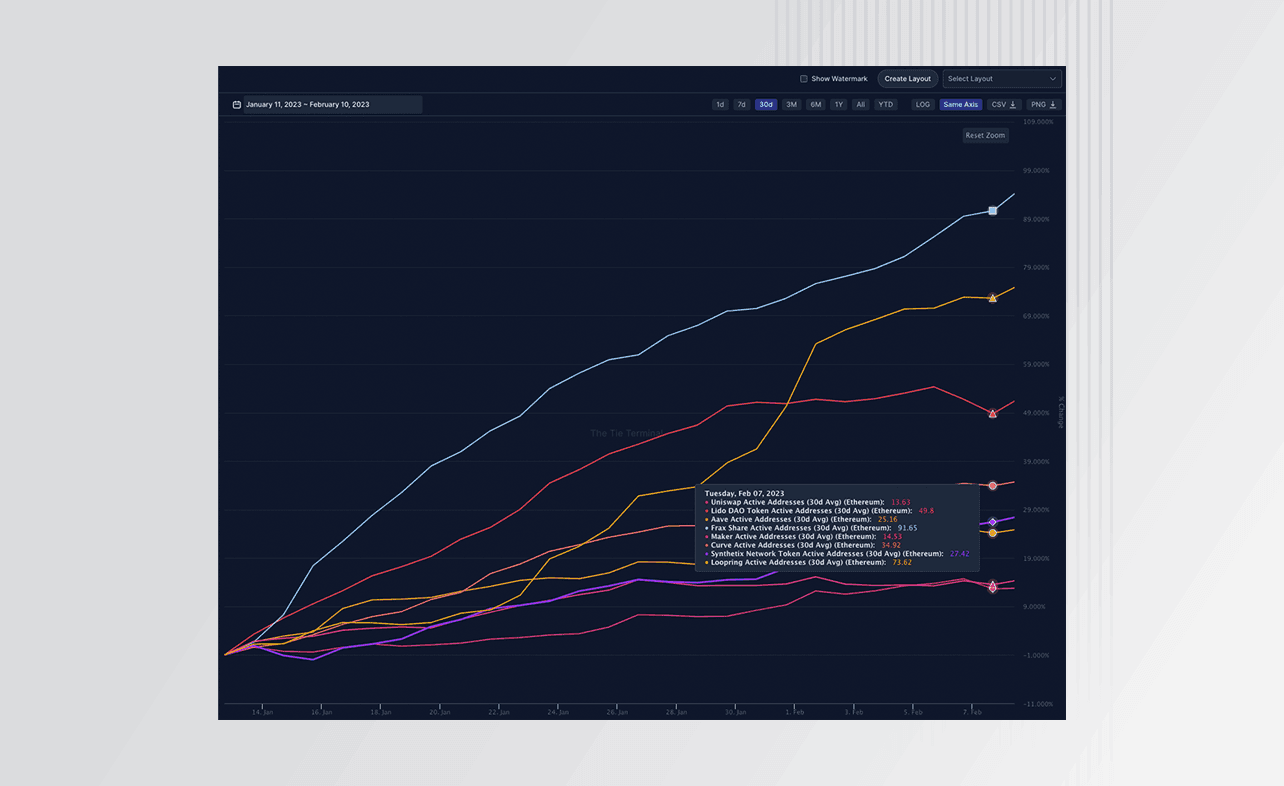 Cross-Chain Activity Comparison
Compare activity across individual chains, such as the most active tokens on Ethereum or Polygon, and identify trends and market movements.
Visualize Cross-Chain Metrics
Use the Research Charting tool to visualize cross-chain activity, including the number of transactions and total value locked (TVL) for protocols deployed on multiple chains.
Dive Deeper With Additional On-Chain Insights
Comprehensive On-Chain Data

Talk to a Solutions Expert
Connect with our team to see how The Tie's best-in-class datasets keep you on top of the crypto market.
The Tie Terminal
The most comprehensive data platform for institutions in digital assets.
The Tie Terminal™ is the leading information platform for institutions in digital assets. With its unmatched breadth and depth of proprietary data, our platform powers a consolidated workflow, giving professionals all the information they need to stay on top of the crypto market, and make more informed decisions.
See The Tie Terminal
Explore The Tie's Datasets & APIs