Token Issuer Marketing Teams
Outpace Competition and Make Data-Driven Marketing Decisions with Conviction
In the constantly-evolving market of crypto, it is critical to have access to the best tools and information to monitor the market, quantify impact, and identify marketing opportunities.
Contact Us
Key Benefits
The Tie Terminal for Token Marketing

Comprehensive Social Media Monitoring

Access exclusive, crypto-specific social media data from Twitter, TikTok, YouTube, 4Chan, Reddit, and 4,000+ news sources, with quantified metrics like social volume, investor sentiment, and geographic activity.

Quantify Marketing Campaign Impact

Track market responses to your announcements, including price, Twitter volume, on-chain activity, and investor sentiment. Leverage historical data to optimize the efficacy of your upcoming marketing announcements.

Understand Customer Behavior

Monitor on-chain customer behavior, user retention, cohort analysis, user churn, and demographics, and gain insights into the competitive landscape for more effective messaging and product development.
A CLOSER LOOK AT
The Tie Terminal for Marketing & Communications
Monitor All Social Channels & Benchmark Your Performance vs. Competitors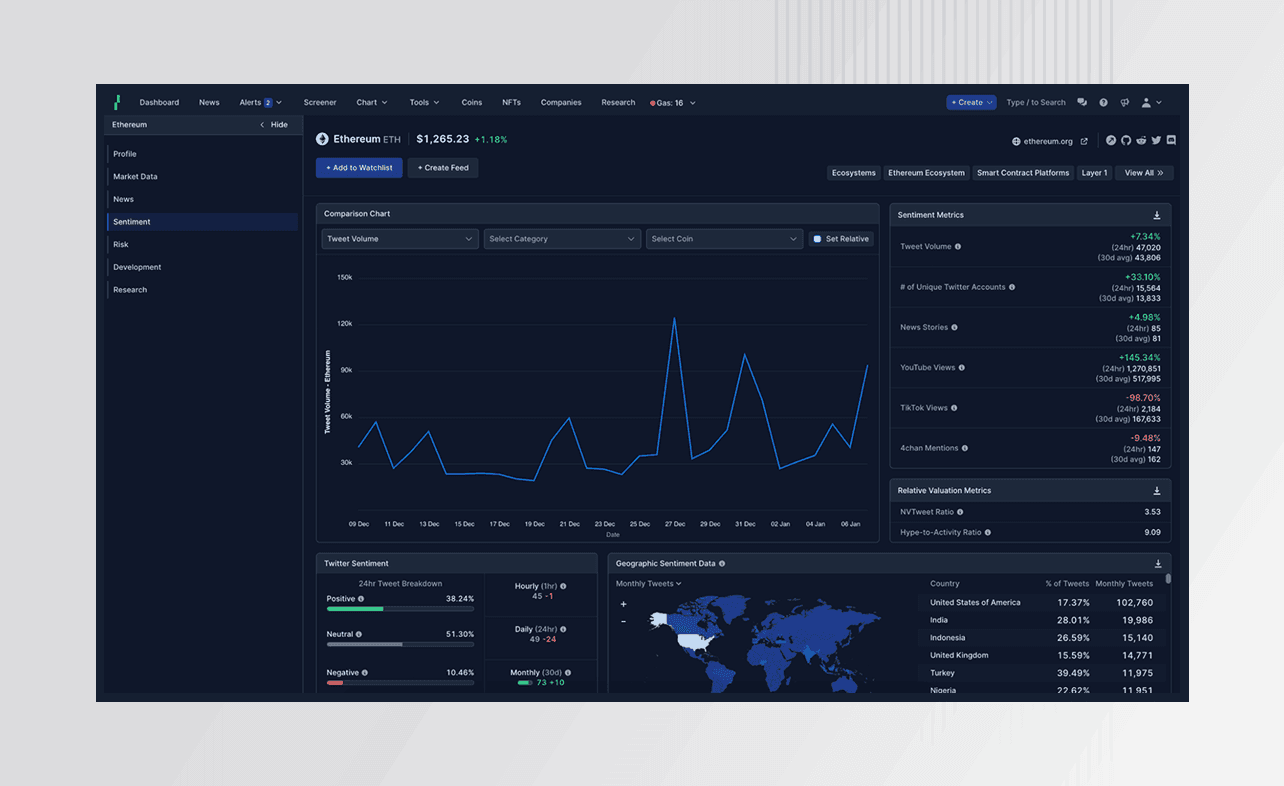 Comprehensive Coverage
Monitor and benchmark social media performance across Twitter, TikTok, YouTube, 4Chan, and 4,000+ news sources. Unique access to Twitter Firehose data (1B+ tweets/day) for a complete picture of activity.
Actionable Metrics
Transform social media noise into quantified insights, including social volume, investor sentiment, social valuation ratios, geographic Twitter activity, and website traffic. Benchmark against competitors and market sectors.
Quantify the Performance of Your Announcements and Campaigns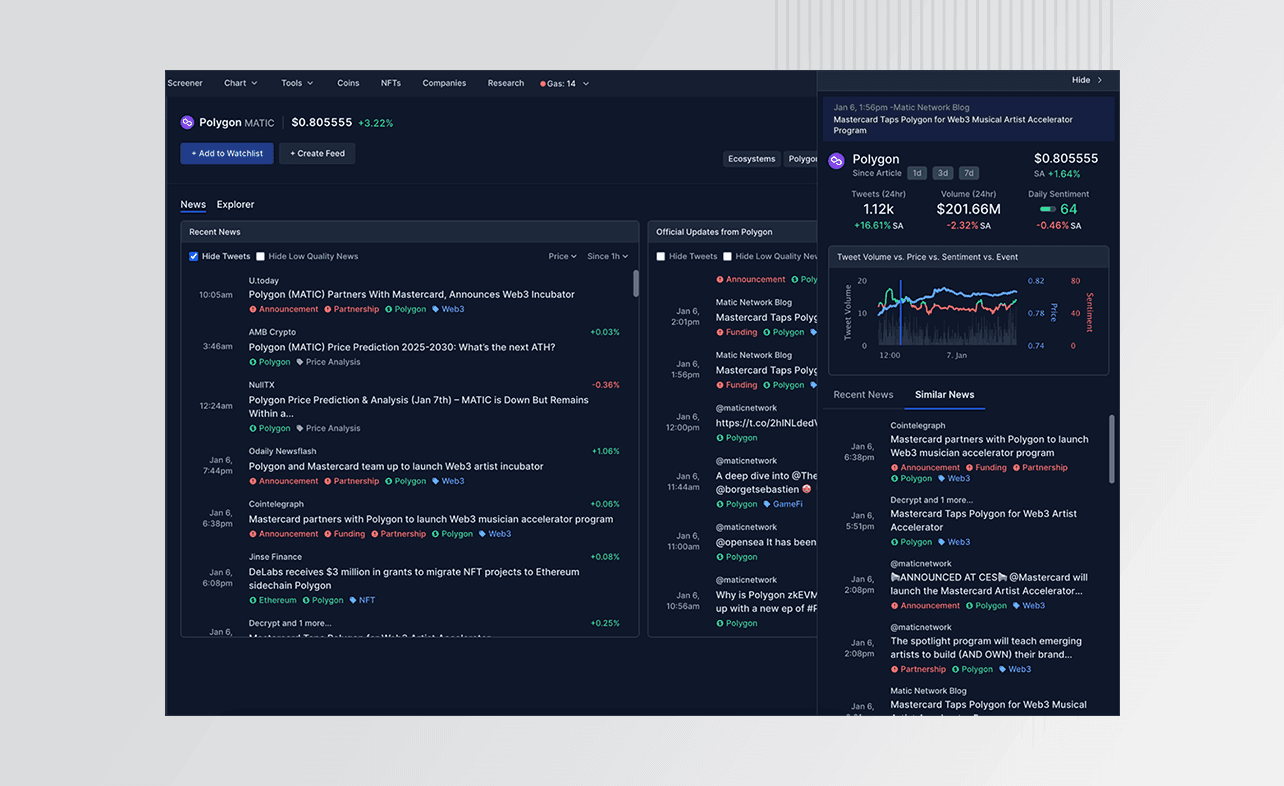 Track Market Impact
Assess immediate and long-term effects of announcements on price, volume, sentiment, and on-chain activity.
Optimize Strategy
Identify impactful publications, posting times, and narratives; monitor competitors and set alerts.
Analyze Price Drivers
Pinpoint news events and announcements that influence asset prices.
Streamline Tracking
Use the Terminal to efficiently consolidate coverage of major announcements.
Understand Product Usage & Customer Retention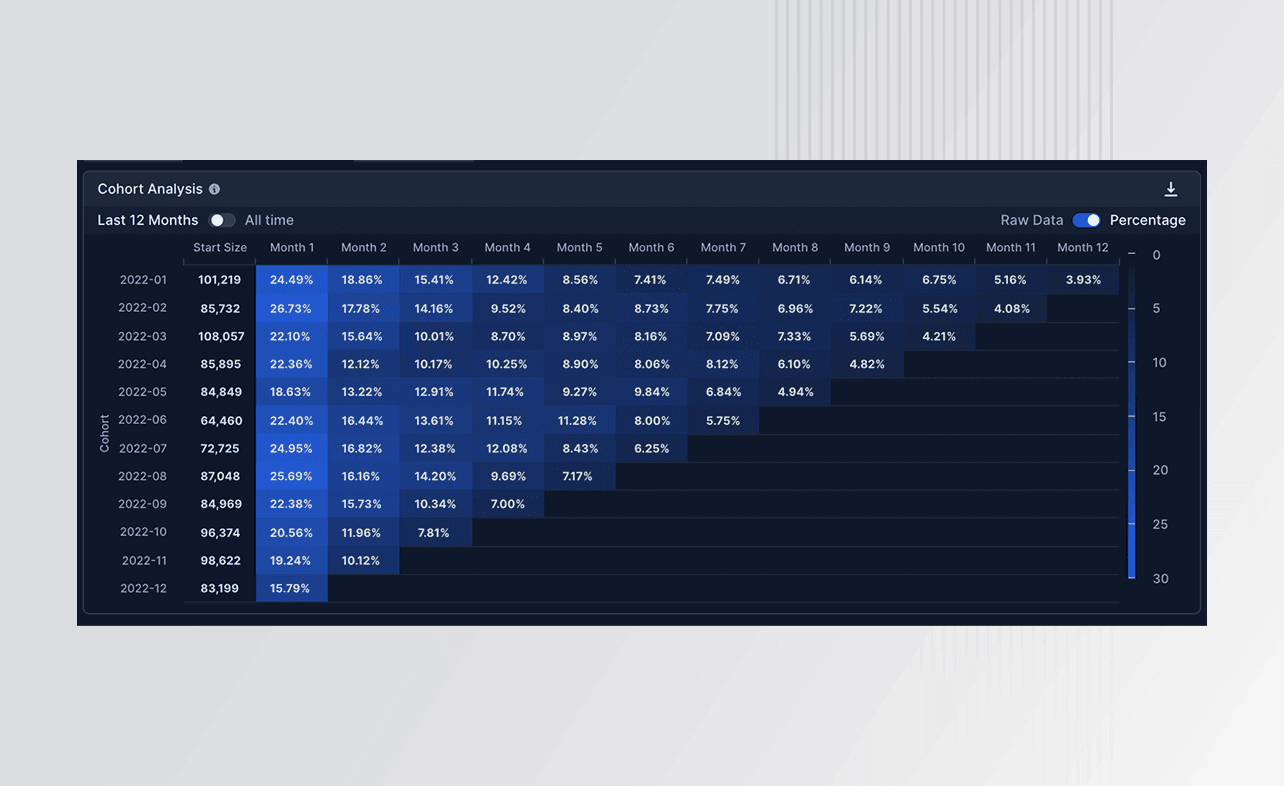 Powerful On-Chain Analytics
Monitor active and new users, track interactions (e.g. swapping, depositing) on your dApp. Track user growth and retention metrics associated with specific marketing campaigns.
User Retention Insights
Proprietary cohort analysis for product stickiness, compare retention rates between coins, track user churn over time.
Competitive Landscape
Identify overlapping users between products, analyze churning clients, understand user migration to other products.
Demographic Analysis
Monitor user geography and wealth distribution, and track individual user behavior.
Track Media Coverage and Identify Trends
Comprehensive Crypto News Coverage
Monitor 4,000+ sources, including media, blogs, and token Twitter accounts.
Trending News Features
Identify top-discussed news stories in the past hour and 24 hours, quantify social media mentions, and gauge market buzz.
Effective Marketing
Use trending topics to craft impactful marketing posts and campaigns.
Real-Time Alerts
Stay informed with alerts for news coverage on your asset, competitors, and high-impact market events.
Visualize All of Your KPIs in a Single Screen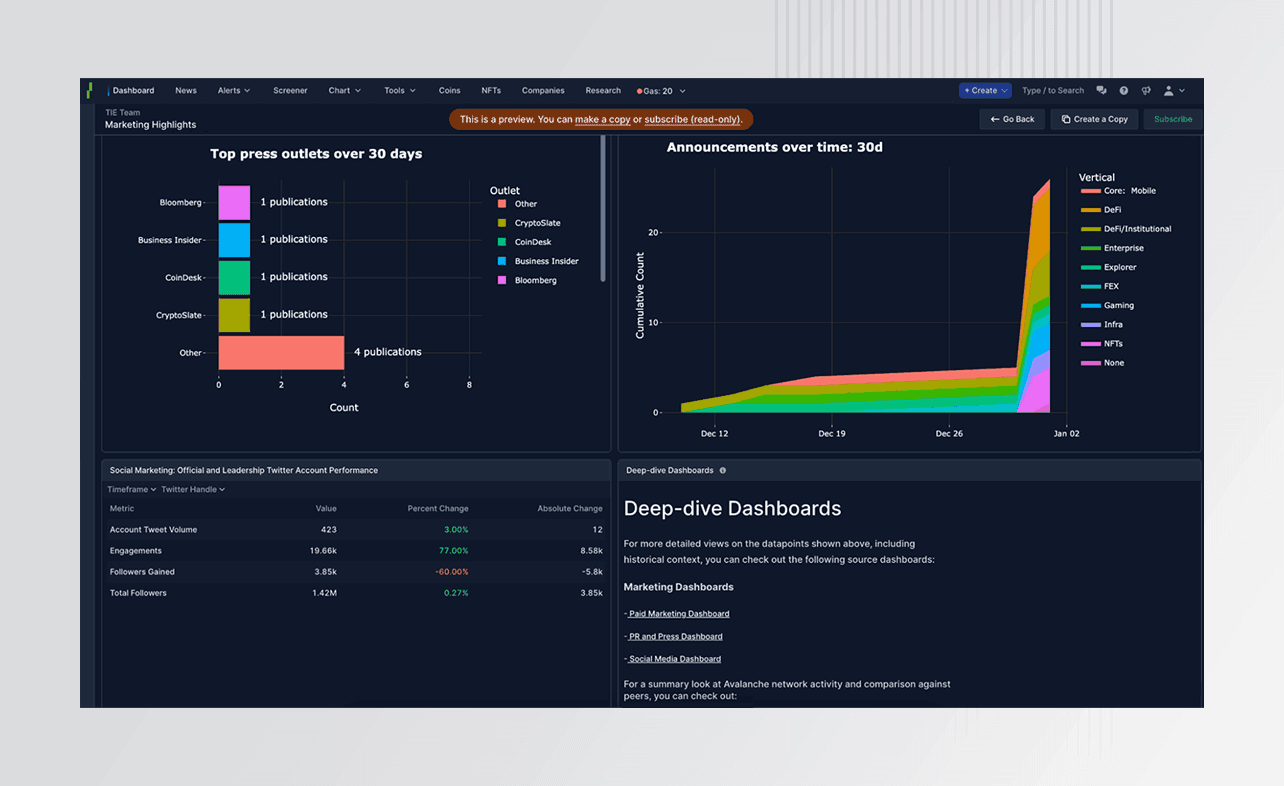 Overcome Information Silos
Eliminate reliance on scattered, unvetted sources and save time searching for data and insights in the digital asset space.
Consolidated Dashboard
The Tie Terminal Dashboard unifies industry-leading and proprietary datasets into one screen for efficient market and KPI monitoring.
Comprehensive Tracking
Monitor media mentions, social media performance, on-chain activity, trending news, and embed data from third-party platforms including Google Analytics or Mixpanel.
Dedicated Support
Access an account management team to build impactful dashboards and enhance marketing efficacy with key indicators and metrics.

Talk to a Solutions Expert
Connect with our team to see how The Tie Terminal can keep you on top of the crypto market.