APIs
Access The Tie's Leading Alternative Datasets via API
The Tie's APIs enable firms to leverage the same best-in-class datasets that power The Tie Terminal in a systematic manner. Our unique, alternative data coverage enables funds to develop new trading strategies, improve the accuracy of existing models, and better monitor their risk.
Contact Us
Key Benefits
The Tie APIs

Unique Datasets

The Tie's industry-leading News, Social Media, and Token Unlock datasets provide funds with insights that cannot be found elsewhere.

Thorough Backtesting

With years of point-in-time, out-of-sample historical data, our APIs provide significant opportunities to execute backtests and refine models.

Easy Integration

Our API Solutions seamlessly integrate into your application or trading strategy, enabling clients to take advantage of our data in less time.
API SOLUTIONS
Leverage our APIs to improve your models.
News API
Providing comprehensive coverage of breaking news across the digital asset space, with updates from thousands of primary and secondary sources and 4+ years of historical out-of-sample data. Our highly-refined topic and tag models deliver the most accurate tagging of tokens, topics, and events, which can be combined to curate customized News Feeds for more granular strategy creation.
Our deep point-in-time, out-of-sample historical data allows for more thorough backtesting and enables funds to create strategies to drive alpha or monitor critical news developments to better manage their risk.
Explore The Tie News API
Sentiment API
Leveraging exclusive access to Twitter's Firehose (>1B Tweets/day), The Tie Sentiment API utilizes our best-in-class topic and tag models to deliver unique insights around crypto-specific Social Media activity.
With more than 4 years of point-in-time, out-of-sample history, our Sentiment API delivers both raw conversation volumes for hundreds of assets and quantified sentiment metrics to understand the pulse of the market.
Explore The Tie Sentiment API
Token Unlock API
With coverage for more than 100,000 historical unlocks, along with future unlocks for more than 100 top tokens, our Token Unlock API enables funds to take advantage of the trading opportunities that emerge from token unlock events.
This manually-curated dataset is subject to a rigorous process to validate the data, delivering clean and actionable insights around unlocks.
Explore The Tie Token Unlock API
Backed by top investors. Trusted by 150+ institutional clients.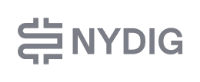 Talk to a Solutions Expert
Connect with our team to see how our APIs can improve your modeling and win rate.