The Tie Terminal Mobile App
Stay on Top of the Market, Wherever You Are
The cryptocurrency market moves fast and The Tie ensures you never miss a beat, with access to important market updates and alerts while on the go. The Tie Terminal Mobile App features alerting, news, screening, and messaging - so that you can monitor your portfolio, stay on top of risks, and securely and compliantly interact with counterparties from the convenience of your mobile device.
Contact Us
Key Benefits
The Tie Terminal Mobile App

Real-Time Alerts

Receive customized, real-time alerts for trading opportunities, market developments, and potential risks.

Comprehensive Insights

Access market-moving news, track asset performance, and discover opportunities with our robust Screener tool and curated Trending News feature.

Secure Networking

Connect and collaborate with over 500 industry leaders through secure and compliant messaging, expanding your network in the digital asset market.
A closer look at
Mobile App
Alerting on the Move
Real-Time Alerts
Get timely notifications of trading opportunities and market developments.
Customizable
Tailor alerts to your needs with a wide range of metrics and configurations.
Mobile Access
Stay informed on-the-go with alerts delivered directly to your mobile device.
Monitor Market-Moving Events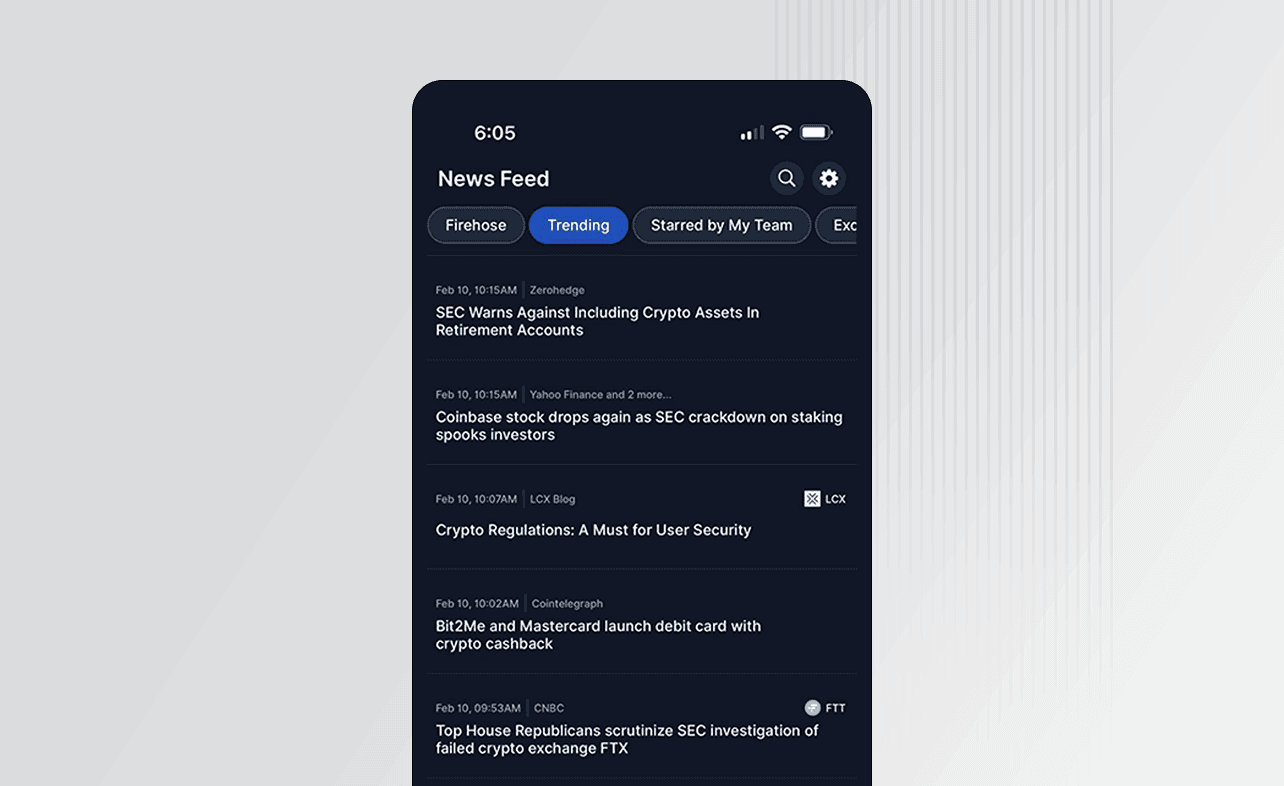 Stay Informed On-the-Go
The Tie Mobile App keeps you updated on opportunities and risks wherever you are.
Comprehensive News Coverage
Access real-time news from 4,000+ primary sources, including regulatory rulings, SEC filings, court cases, and project updates.
Trending News
Focus on market-moving stories with our Trending News feature for a consolidated view of impactful news.
Track Your Portfolio & Identify Opportunities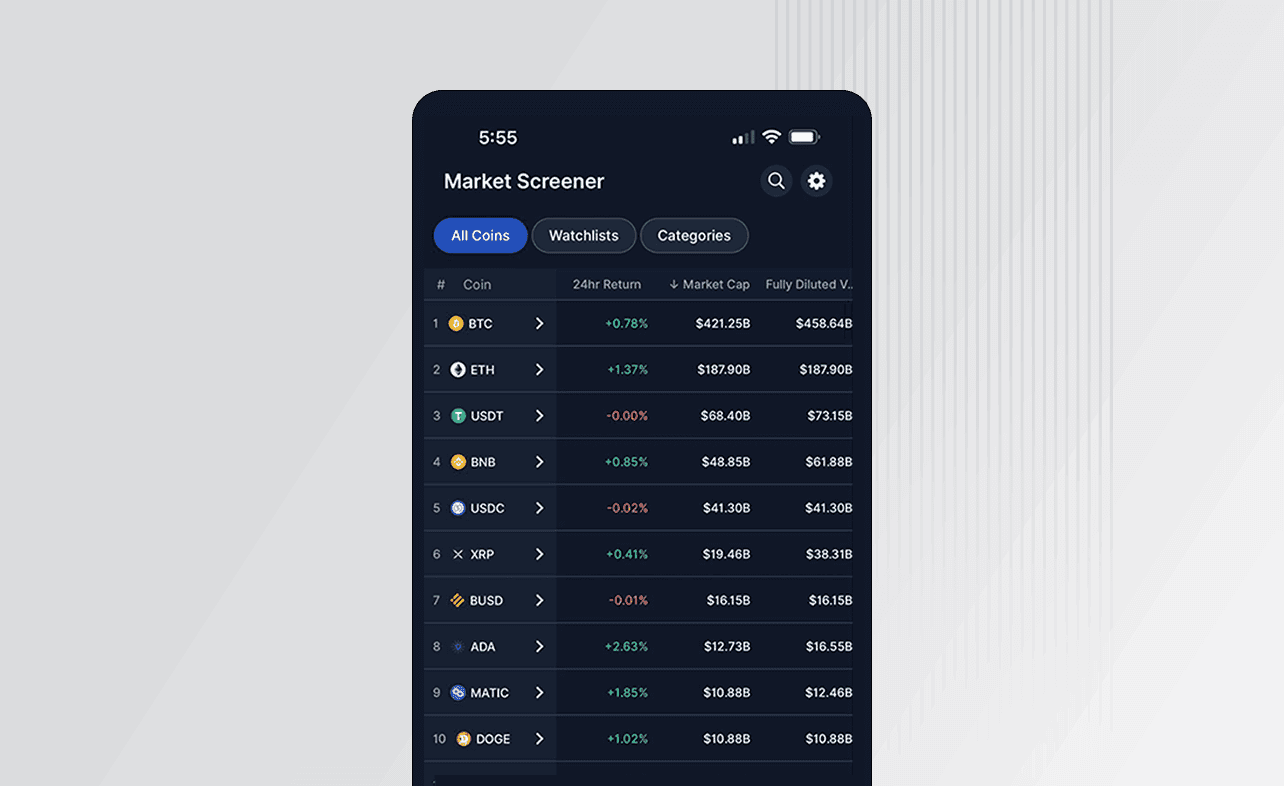 Core Functionality On-the-Go
Access our market-leading Screener and individual asset pages via mobile for real-time tracking and analysis.
Comprehensive Comparison Tool
The Screener offers hundreds of metrics, including market, derivatives, sentiment, news, on-chain, and developer data.
Stay Informed
Use the Screener on mobile for in-depth asset comparisons or to monitor your portfolio's price movements.
Securely and Compliantly Communicate with Counterparties
Expansive Network
The Tie Terminal services over 500 executives from crypto-native and traditional finance firms, including hedge funds, VC firms, OTC desks, asset managers, exchanges, and more.
Compliant Communication
Use The Tie Terminal Mobile App for compliant communication and collaboration with influential decision makers in crypto.
Learn more about The Tie Terminal Messenger

Talk to a Solutions Expert
Connect with our team to see how The Tie Terminal keeps you on top of the crypto market.
The Tie Terminal
The most comprehensive data platform for institutions in digital assets.
The Tie Terminal™ is the leading information platform for institutions in digital assets. With its unmatched breadth and depth of proprietary data, our platform powers a consolidated workflow, giving professionals all the information they need to stay on top of the crypto market, and make more informed decisions.
See The Tie Terminal
Explore More on The Tie Terminal