Usage Trends
The Ultimate Tool for Protocol Due Diligence
Usage Trends highlights key metrics like user growth, retention rate and churn, competition, and customer concentration - enabling you to diligence the leading token projects just like a software company.
Contact Us
Key Benefits
The Tie Terminal Usage Trends

Comprehensive User Metrics

Access key metrics such as user growth, retention, churn, and protocol-specific interactions to conduct thorough due diligence on token projects.

Cohort & Retention Analysis

Gain insights into protocol retention data over time, track monthly retention rates among cohorts, and compare tokens for informed investment decisions.

Customer Concentration

Analyze client-level demographic data, including wallet holdings, wealth distributions, geographic distribution, and revenue concentration, to understand user demographics and potential churn risk.
A closer look at
On-Chain Usage Trends
Build Conviction with Exclusive Usage and Retention Data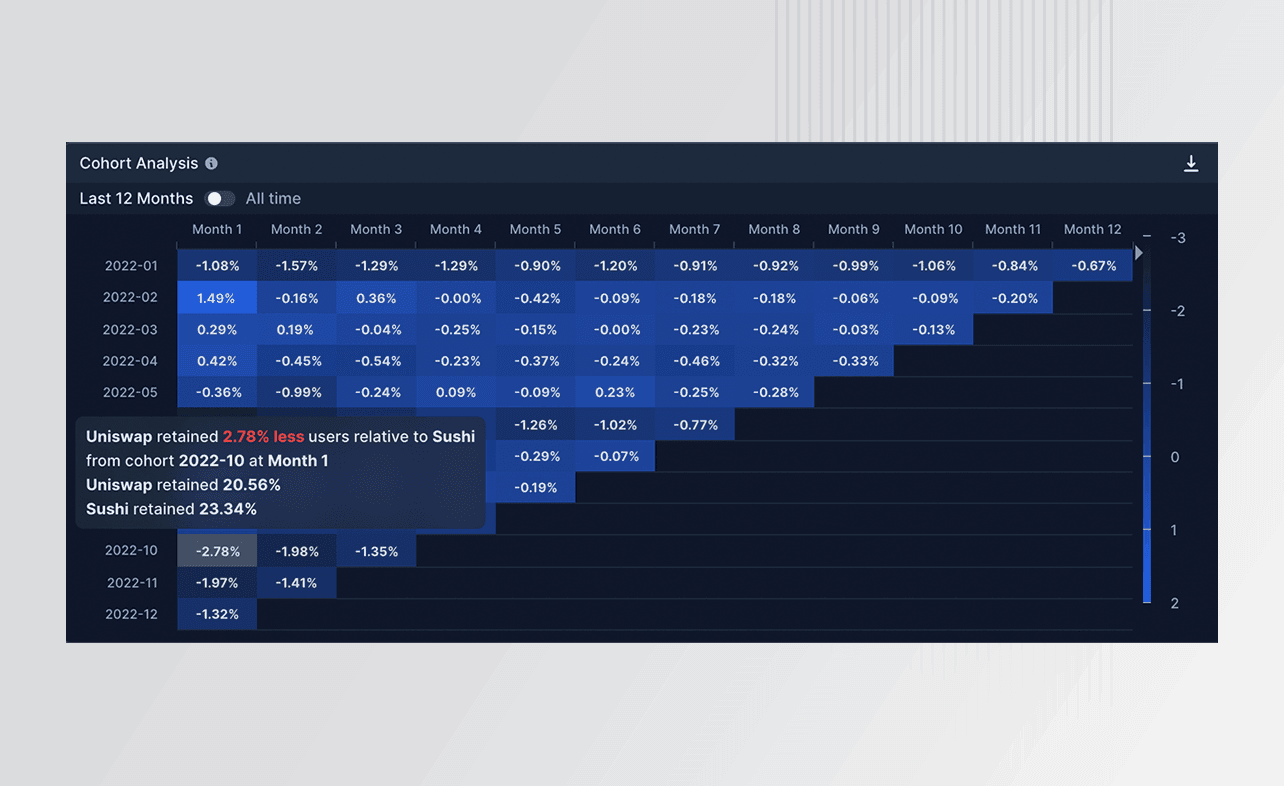 Comprehensive On-Chain Protocol Metrics
Access real-time data on user numbers, growth, retention rates, customer concentration, revenue breakdown, and competitive landscape for leading on-chain protocols.
Cohort Data and Retention Analysis
Track monthly retention rates among user cohorts and compare relative retention across tokens. Identify projects set up for long-term success and avoid those with temporary usage spikes.
Competitive Insights and Churning Behavior
Monitor overlapping users between competitive protocols and track where churning users are moving. Leverage high-quality competitive data to identify emerging investment opportunities and conduct deep diligence.
Analyze User Demographics and Customer Level Data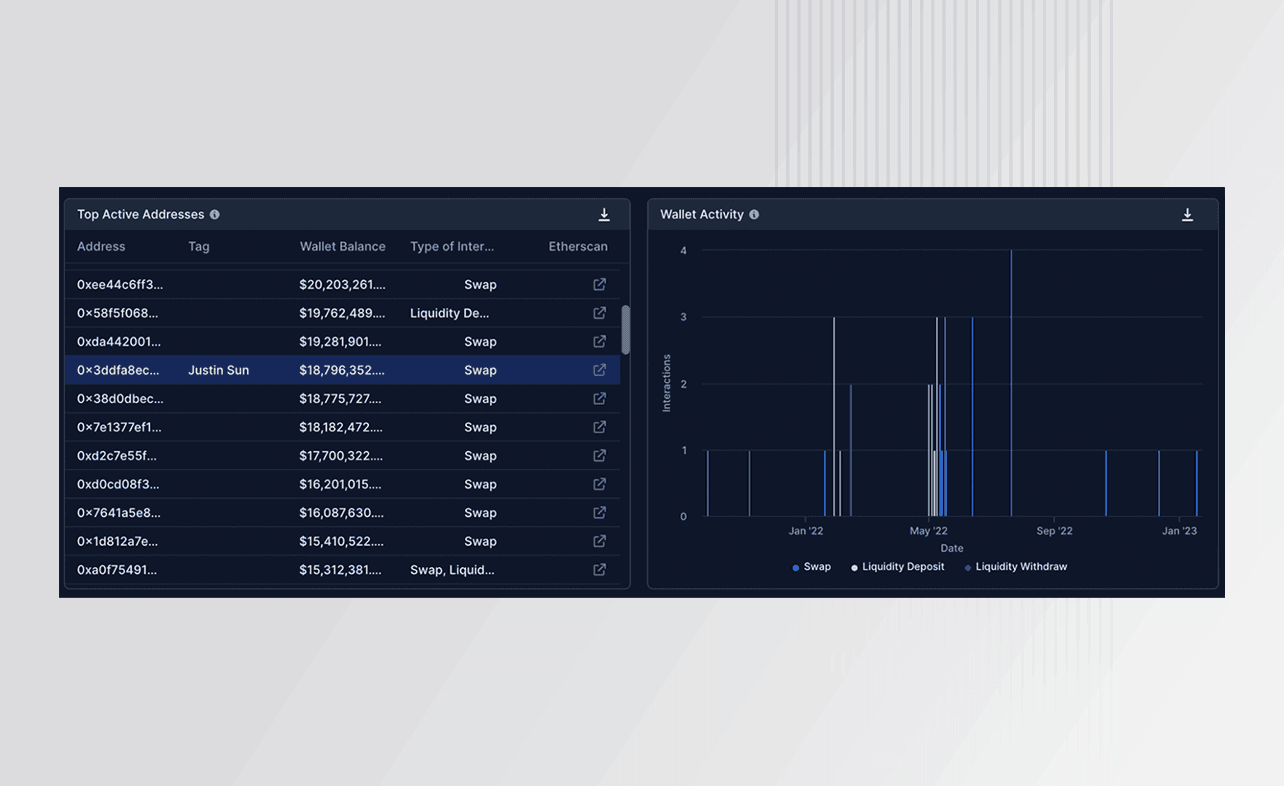 Client-Level Data Analysis
Analyze wallet holdings, wealth distributions, and geographic distribution of users on-chain to gain insight into user demographics.
Revenue Concentration and Customer Metrics
Assess the distribution of fees paid across users to determine if protocol revenue is driven by a diversified client base or a concentrated group of large users, and identify potential churn risk among high-fee-paying users.
Usage Patterns and Churn Risk
Examine individual wallet usage patterns over time to track user behavior and quickly identify churn risk among key users.

Talk to a Solutions Expert
Connect with our team to see how The Tie Terminal keeps you on top of the crypto market.
The Tie Terminal
The most comprehensive data platform for institutions in digital assets.
The Tie Terminal™ is the leading information platform for institutions in digital assets. With its unmatched breadth and depth of proprietary data, our platform powers a consolidated workflow, giving professionals all the information they need to stay on top of the crypto market, and make more informed decisions.
See The Tie Terminal
Explore More on The Tie Terminal