Key Takeaways from Avalanche Q1 2023 State of the Ecosystem
By Chí Phan
April 18, 2023
On January 30, 2023, The Tie hosted a call with Joshua Frank (The Tie CEO), Morgan Krupetsky (Director of Business Development: Institutions and Capital Markets at Ava Labs), and Luigi D'Onorio DeMeo (Head of DeFi at Ava Labs) to discuss Avalanche and its use cases, partnerships, and platform updates. Below we've recapped the highlights and key talking points from the call.
The call focused on three main topics:
1. Avalanche's History & Background
2. Avalanche's Differentiated Use Cases and Key Partnerships
3. Avalanche Platform Updates and Looking Forward to 2023
Avalanche was founded by Cornell computer science & distributed systems professor Emin Gün Sirer and his Ph.D. students Kevin Sekniqi and Ted Yin. Sirer has been a thought leader in the space since 2002 and created the first PoW cryptocurrency called Karma.
The Avalanche consensus protocol was introduced in a pseudonymously published report in 2018 under the name "Team Rocket", and the Cornell group then went on to leverage the protocol in launching the Avalanche network in September 2020.
Avalanche is an open-source layer one blockchain designed to power decentralized applications across DeFi, gaming, NFTs, and enterprise and institutional use cases. The open-source and flexible nature of the platform creates opportunities for additional verticals to utilize Avalanche in the future. Avalanche's development is headed by Ava Labs, the licensed service provider for the Avalanche Foundation. Ava Labs builds infrastructure and tools to drive the growth and adoption of the Avalanche blockchain.
Differentiated Use Cases and Key Partnerships
Several elements of Avalanche's design differentiate it from other blockchains:
1. At a high level, Avalanche is an application-specific blockchain, which can be seen as an umbrella network that supports multiple virtual machines on customized blockchains. It also provides interconnectivity between subnets, which is how Avalanche scales horizontally. Depending on the specific use-case, there can be one or multiple applications on a subnet.
2. Developers can write a specific Virtual Machine (VM) for any use case and deploy it to a subnet. Ava Labs also provides SDKs for developers to deploy EVM-based blockchains seamlessly.
3. With the recent rollout of Avalanche Warp Messaging (AWM) for cross-subnet communication, the Avalanche network can be thought of as an internet of blockchains akin to Polkadot and Cosmos. AVM provides a system of interoperable service subnets that can directly leverage liquidity and dApps already built on the C-chain, such as Chainlink feed, USDC, or AVAX, without the need to trust third-party bridges.
Avalanche has also established partnerships with several blue-chip companies, with a diverse set of use-cases that reflect the breadth and flexibility of the Avalanche network:
- Avalanche's partnership with AWS focuses on streamlining the deployment of validators for individuals, enterprises, and governments. It also gives developers more flexibility to build on Avalanche.
- Avalanche's partnership with KKR allows individuals to invest in its Health Care Strategic Growth Fund via tokenization, giving retail investors access to an opportunity that would not be otherwise available.
- Avalanche's partnership with Shopify allows their merchant network to diversify their store offerings with NFTs.
- Avalanche's partnership with Deloitte enables state and local government agencies to more quickly, easily, and transparently apply for disaster relief funds from FEMA.
The diversity of these partnerships reflects Avalanche's ability to power solutions for traditional businesses, with applications beyond Web3.
Recent Platform Developments and Looking Forward to 2023
Avalanche deployed its first subnets in 2022, and jump-started the narrative for use-cases and benefits of leveraging subnets. Outside of subnets, for Avalanche 2022 was a year of education, building out infrastructure, and delivering tools like RPCs and explorers.
So far in 2023, prospective partners have been approaching Ava Labs proactively, seeking to leverage Avalanche's network to build solutions for use cases specific to their business.
With the launch of AWM, in 2023 we can expect to see more organic growth of subnets. AWM enables inter-subnet communication, making possible permissionless validation of subnets. At the time of this writing, there are 75 subnets in the pipeline, many of which are expected to launch this year.
On the call, Luigi D'Onorio DeMeo expressed a belief that DeFi can become the new rails and infrastructure for TradFi. While Avalanche is not limited to traditional finance use-cases, this new paradigm for TradFi creates opportunities for new economic activities that are either not yet possible or are constrained by the current TradFi infrastructure. Morgan Krupetsky added to this sentiment, saying that Avalanche must consider how public blockchains and DeFi rails can facilitate more efficient financial services.
Wrapping up the call, the speakers also discussed the future of tokenizing real-world assets and bringing a high-quality supply of assets on chains.
You can catch the full replay here.

The information contained in this call is for informational purposes only and should not be considered investment advice.
Stay up to date
Sign up to receive an email when we release a new post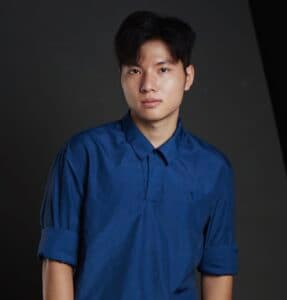 Chí Phan
Chí Phan, Author at The Tie