Event Recap – The Bridge, Presented by The Tie
By Tyler Fleischer
November 08, 2023
On Friday, November 3rd, 2023, The Tie hosted our inaugural conference. The Bridge, A Crypto Corporate Access Event, convened hundreds of executives from leading traditional institutions and digital asset firms at one of the most important financial institutions in the world, The New York Stock Exchange.
The Tie sits at the intersection of digital assets and institutional finance. Joshua Frank, Co-Founder & CEO of The Tie, welcomed attendees to the conference with opening remarks, reiterating the importance of restoring trust in crypto.
The Bridge conference brought together blockchain's premier innovators with leading buy-side institutions. Through expert panels, presentations, and private breakouts, The Bridge provided unique opportunities for engaging and dynamic discussion between leading blockchain technologists and top investors.
350+ Attendees
200+ Firms
66 Speakers
19 Tokens
18 Panels
The Bridge consisted of two tracks, one focused on thought leadership from top institutions including BNY Mellon, State Street, Fidelity, Point72, Citi, T. Rowe Price, Goldman Sachs, and Vanguard. The other track featured ecosystem presentations from leaders at top L1s and L2s. Some key themes were prevalent throughout these talks:
With the impending approval of a spot Bitcoin ETF, optimism around the ETF's potential impact on the crypto market, and broader market adoption, was common.
The rise in demand for qualified custodians post-FTX, particularly considering the timing of the FTX trial.
Institutions are building the business case for using blockchains for tokenization.
Regulatory education is the main challenge with teams building crypto projects in the U.S.
A special thank you to our host, The New York Stock Exchange. Stay tuned to our blog and social channels for more content from The Bridge.
Stay up to date
Sign up to receive an email when we release a new post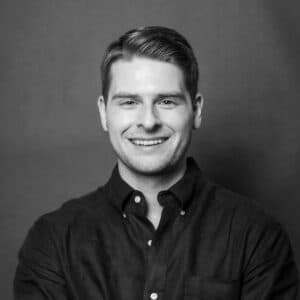 Tyler Fleischer
Tyler Fleischer, Author at The Tie