The Tie Terminal Announcements
Introducing Polygon On-Chain Data Support
By Tyler Fleischer
April 18, 2023
We are excited to announce the launch of Polygon on-chain data on The Tie Terminal and in our On-Chain API. Users of The Tie Terminal can now access a suite of robust analytics on Polygon-based assets and compare Polygon activity vs. that of other major layer 1s supported by The Tie.
Blockchain data provides unparalleled insight into the health and activity of applications on-chain, enabling investors and traders to garner deeper insight, make more informed decisions, and build stronger conviction on assets they are interested in. With the rollout of Polygon on-chain data, The Tie's more than 150 institutional clients will now have access to data on one of the fastest growing ecosystems in digital assets, and be able to incorporate this data into their trading and investment strategies.
As part of our roll-out of Polygon on-chain data, we have partnered with Polygon Labs to release an in-terminal dashboard highlighting key Polygon-related metrics. The dashboard includes DeFi activity and TVL, on-chain and usage data, and fee related metrics such as burning.
In addition to the Polygon Network Overview Dashboard, we have added Polygon support for all core on-chain metrics already available on The Tie Terminal. For assets that are available on multiple chains, such as Uniswap, users of The Tie Terminal have the ability to isolate on-chain activity to a single chain. View key metrics around application health and growth including active addresses, transactions, and TVL related indicators. In addition, users of The Tie Terminal can dive into metrics around Polygon ownership including ownership distributions, on-chain and whale wallet movements, and protocol risk data.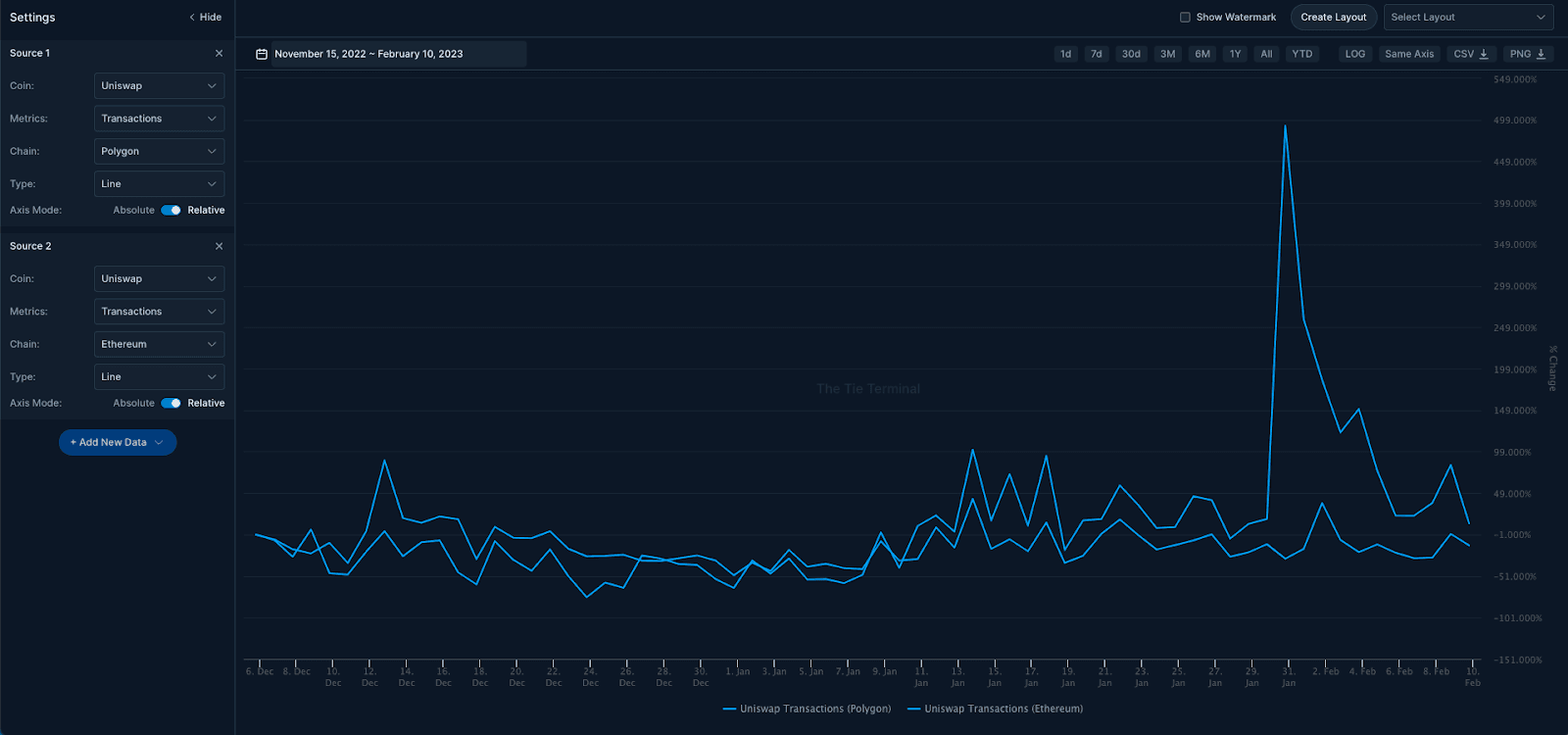 Building conviction in an asset requires more than just isolated deep-dives. Users of The Tie Terminal can now benchmark Polygon-related on-chain activity to that of Ethereum and Avalanche using The Tie Terminal's various charting features, and can screen for key opportunities within the Polygon ecosystem. Combine Polygon on-chain data with sentiment, news, derivatives, market, and development data on The Tie to get the most complete view into Polygon activity.
All of the core metrics available on Polygon are available directly via The Tie Terminal, via API, and a number of leading retail-facing platforms in crypto that integrate on-chain data from The Tie.
Stay up to date
Sign up to receive an email when we release a new post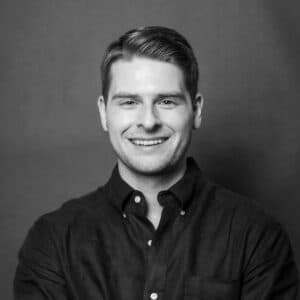 Tyler Fleischer
Tyler Fleischer, Author at The Tie